Webcam
North Entrance - Roosevelt Arch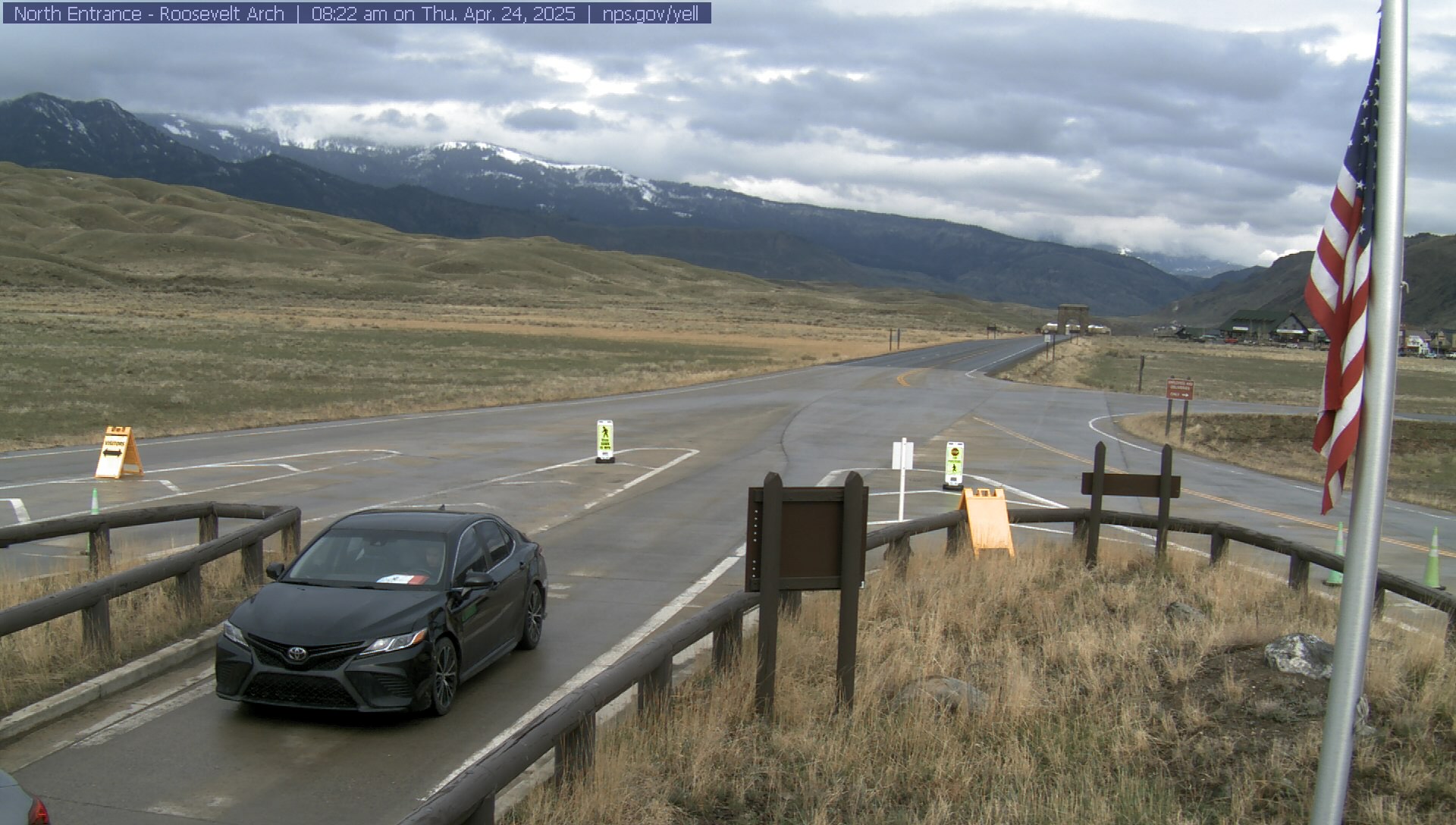 Description
This webcam is on the park's North Entrance at Gardiner, Montana. It shows current conditions at the entrance with Roosevelt Arch in the background.
The arch became known as Roosevelt Arch after President Theodore Roosevelt, who was vacationing in the park, spoke at the ceremony to lay the cornerstone in 1903. The arch is inscribed with a phrase from the legislation establishing Yellowstone National Park: "For the benefit and enjoyment of the people."
Status
Active
Refresh
Image will refresh in 60s...