Webcam
North Entrance - Electric Peak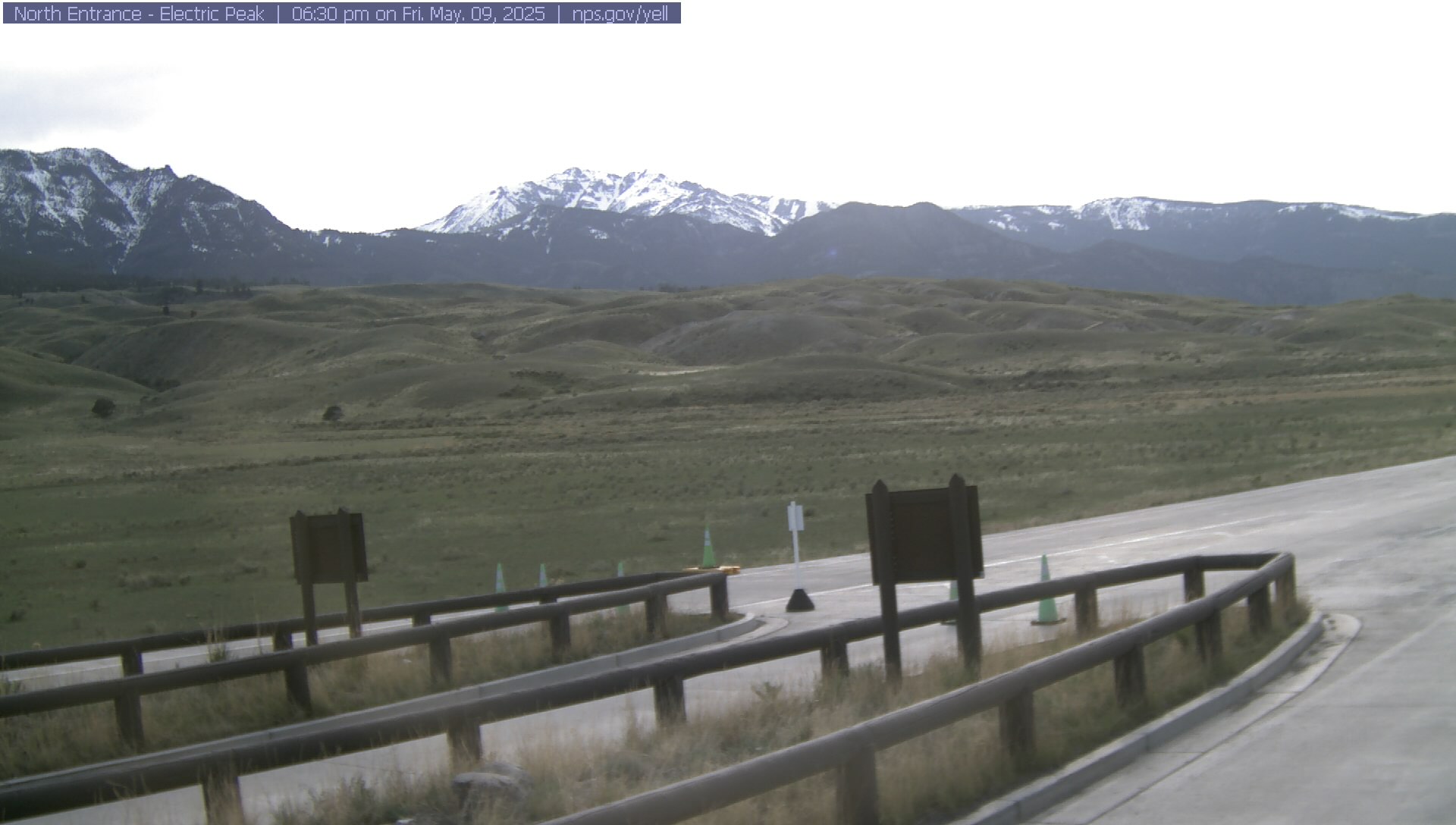 Description
Morning views from this webcam are spectacular, especially during the winter when the morning sun touches Electric Peak.
Look for wildlife—elk, bison, and pronghorn can be seen grazing here. Occasionally you may see the top of oversize vehicles—RVs, tour buses, and delivery trucks—as they stop at the entrance station.
Status
Active
Refresh
Image will refresh in 60s...