Fishing
Hook, Line and Sinker
Fishing is a favorite pastime here at Lake Mead National Recreation Area. With more than 290 square miles of water surface, you can be sure to find a favorite spot to catch the big one. Lake Mead has become famous for its striped bass with an occasional catch weighing in at over 40 pounds. Popular fish include rainbow trout, catfish, sunfish, largemouth bass, striped bass, smallmouth bass and crappie. Rainbow Trout are routinely released near Willow Beach on Fridays. Keep in mind that our park lies within two states and each has their own specific fishing regulations. We have provided information below to help you have a fantastic fishing experience.
Hemenway Shoreline Fishing
Accessible: Parking is accessible, Fishing is only shorline and not accessible
Location & Directions
Located on Lake Mead near Boulder Beach to the north of Hemenway Launch Ramp.
Enter the park at the Boulder Beach Entrance Station and take your first right. Travel one mile and turn left after the restrooms. Take your first right down the dirt road. Parking is available along the shoreline.

Due to low water conditions, only shoreline fishing is allowed iin areas outside the designated harbor bouys and away from designated swimming areas.
Willow Beach Fishing Pier
Location & Directions
Located on Lake Mohave north of the Willow Beach Marina.
Take U.S. 93 to the Willow Beach Entrance Station. Follow the road past the marina. The pier is located just before the fish hatchery. The hatchery releases trout in the Willow Beach area every Friday.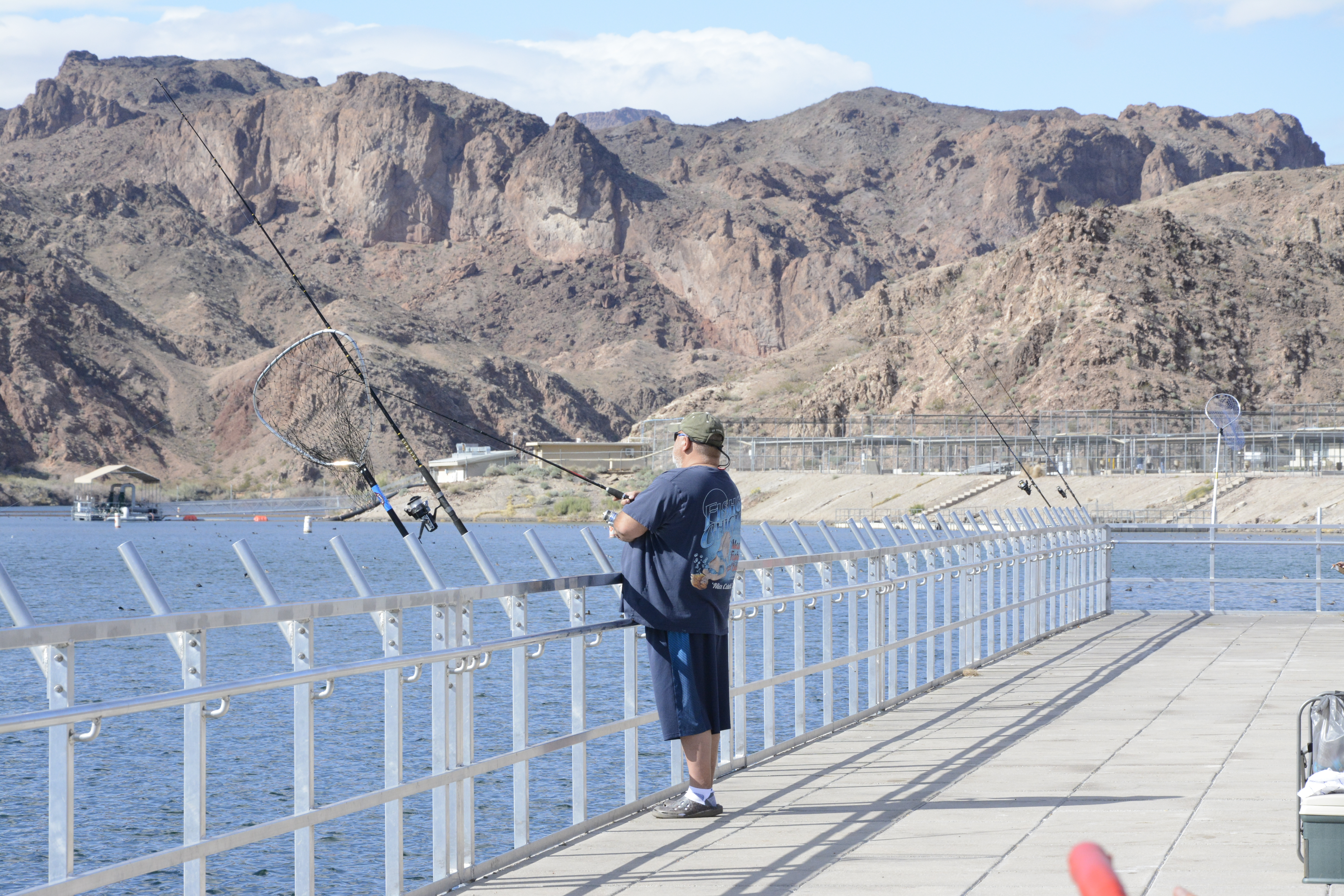 Katherine Landing Fishing Pier
Location & Directions

Located on Lake Mohave south of the Katherine Landing Marina.
Take AZ-68 to Davis Dam Road. Turn left. Take your first right onto Katherine Supr Road. Continue down the road past the marina and launch ramp. The fishing pier is on the right.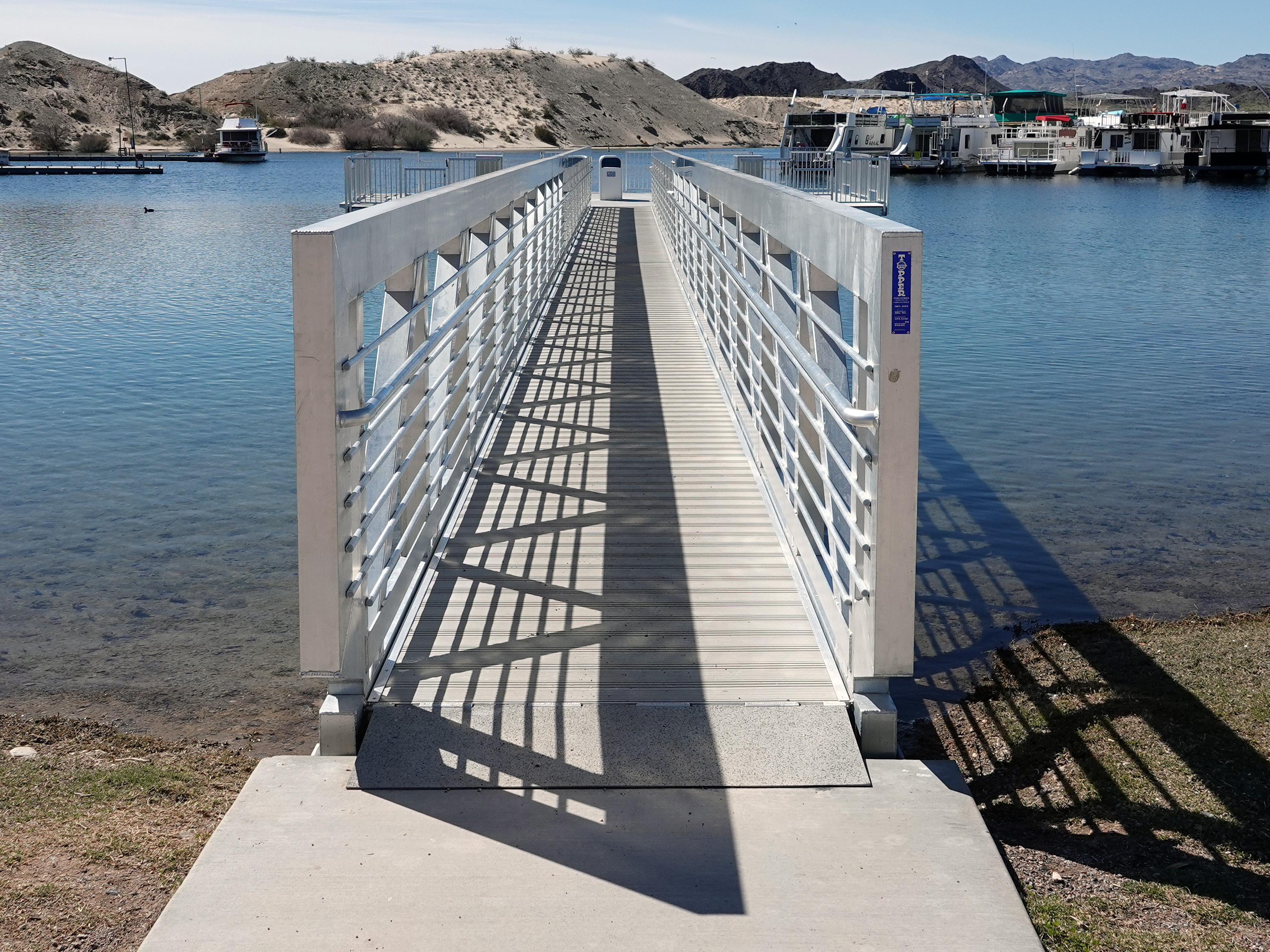 Common Fish & Suggested Bait
| Types of Fish | Bait | Location |
| --- | --- | --- |
| Striped Bass | anchovies, shad and lures | Overton Arm, Las Vegas Bay, Temple Bar, Willow Beach |
| Largemouth Bass | night crawlers, minnows and lures | More active at dawn and dusk. Prefer weedy areas and shorelines |
| Rainbow Trout | cheese and marshmallows | Willow Beach and Black Canyon |
| Channel Catfish | natural or prepared stink baits | Bottom fishing is best |
| Bluegill | minnows, worms, insects, crayfish, flies | Fish canyon walls for the "big ones" |
| Black Crappie | minnows, worms and crickets | Fish canyon walls. They like clear water |
Last updated: August 4, 2022